Zenithy Scoops Prize at 2021 Dot Property Awards
Zenithy Scoops Prize at 2021 Dot Property Awards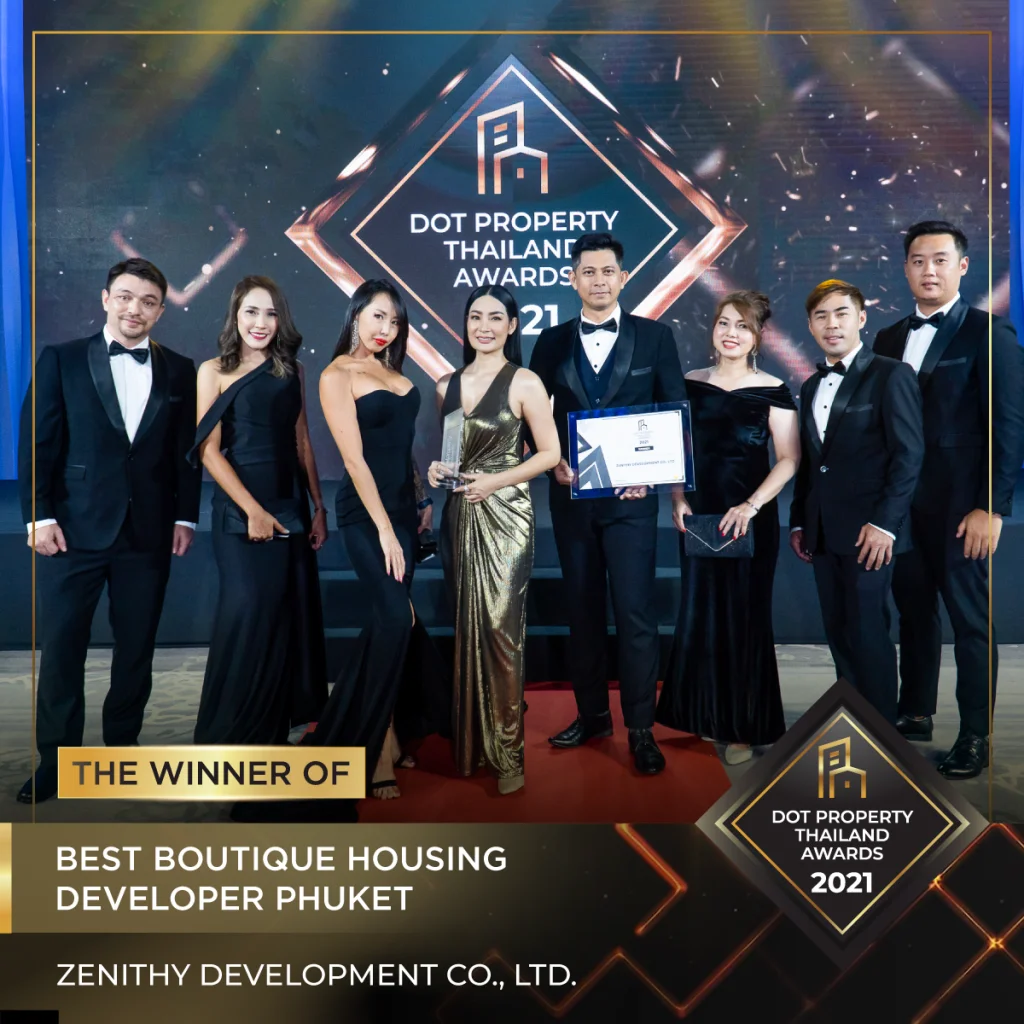 Zenithy Development took home the Best Boutique Housing Developer award from the Dot Property Thailand Awards 2021. The award ceremony took place at the Park Hyatt in Bangkok on November 18th, 2021.
"We are very proud to win the first-ever award for our project and hope there will be many more to come," said Ms. Rinlaphat Jirakornthanawat, Chief Executive Officer, Zenithy Development Company Limited.
Zenithy Villas is nestled amongst a scenic panorama of emerald green hills in the north of Phuket near Bangtao Beach. The project has gained a reputation for high-quality homes that are the pinnacle of outstanding quality and value for money.
Founded by the Dot Property Group, the Dot Property Awards celebrate the best companies in the property and real estate industry across Southeast Asia.